Updated to include Kislev, Brettonian & Vampire Counts Magic
I created the original Quick Reference sheet for our game at Games Day 2000, it is an expansion of the QR sheet in the back of the rules to include the Blunder Chart including those for Giants and Steam Tanks, and also the Steam Cannon "Doubles" table. On the other page is a summary of all the spells for each race, and details of the Banners, Magic Weapons and Devices of Power.
I asked Rick Priestly at Games Day if it would be all right to post this and he gave me the okay, so I hope you find it useful, and if you have any suggestions or corrections please let me know.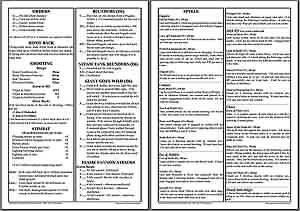 Download the Warmaster Quick Reference Sheet


wm-reference.pdf (33kb)